In the course of 50 years Happy Joe's has delivered scrumptious food to a multitude of pizza and ice cream lovers. This franchise kicked off their 50th Anniversary celebration for 2022, and this celebration is rightfully so because a number of businesses have not had the staying power to expand and remain profitable while doing so. 
 One of the great secrets to 50 years of success and consistent customer loyalty is from the ability to take a Midwest pizza franchise and turn it into a place where breakfast, lunch and dinner is served. At Happy Joe´s, that makes it a novelty pizza shop because pizza restaurants don't open before lunchtime.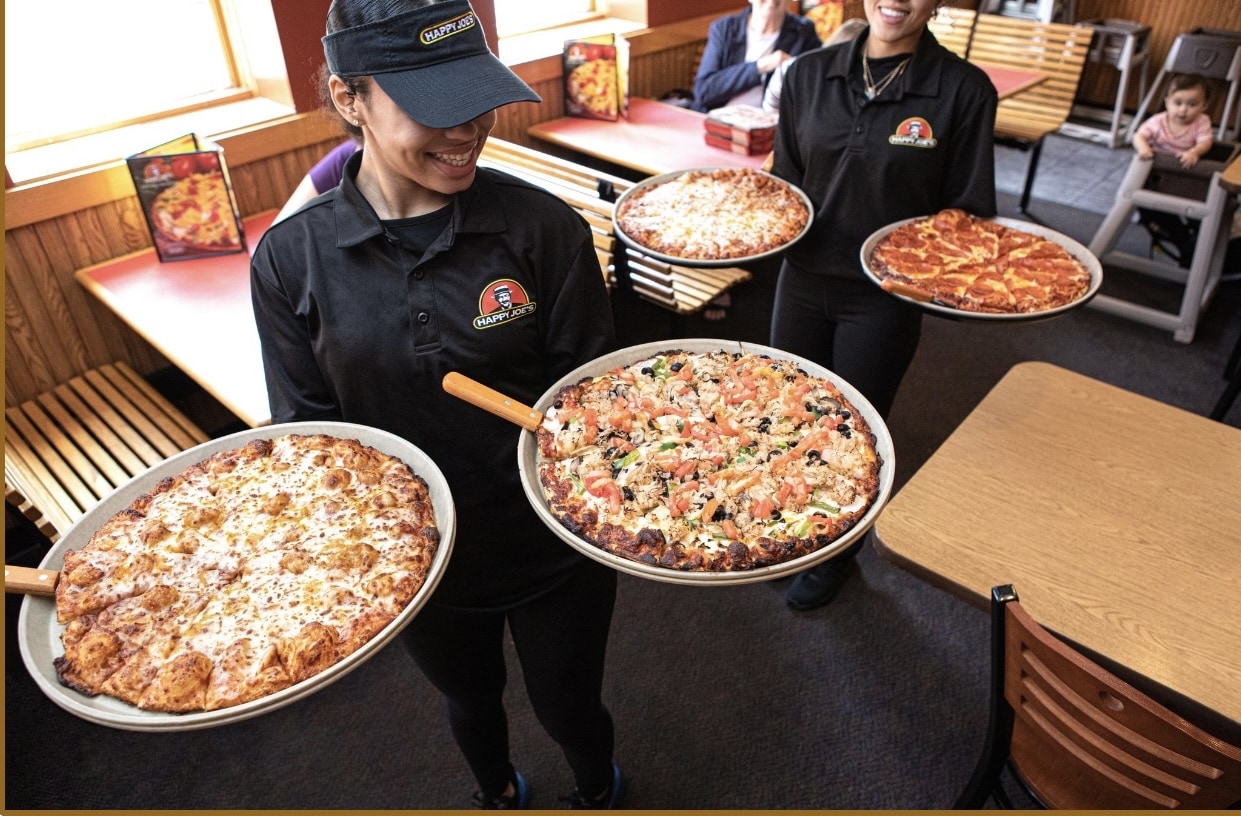 The ability to bring in customers in the morning for menu items like breakfast bowls makes it a specialty franchise that gets the extra customer traffic in the morning hours. This innovation has worked well. In efforts to thank loyal customers Happy Joe's sprinted into the 50th anniversary benchmark with philanthropy. 
Monetary donations to families that are having hardships is how the Happy Joe's franchise chose to spread joy beyond the dinner table (Bizjournals).
 When this spirit of giving spreads to children charities as well it presents more opportunities for new customers to find out about Happy Joe's Pizza and Ice Cream. This company has been able to branch out into landscapes beyond the origin of Iowa as even more pizza lovers discover it in the 50th year of a perfect pairing of pizza and ice cream combos for passionate pizza consumers.